Tenancy deposit claims are becoming more and more common in the UK. Tenants can now reclaim their tenancy deposits from landlords who have failed to fulfil their obligations under legislation. However, there is still a lot of confusion about how this process works. This post will take you through everything you need to know about the process so that you can make an informed decision whether or not it's worth pursuing your claim.
What is the law behind tenancy deposit claims?
The law behind tenancy deposit not protected claims is the Tenancy Deposit Scheme (TDS) which was introduced in 2007. The scheme requires landlords to protect deposits with a government-approved scheme and provides tenants with a way to reclaim their deposits if they feel that their landlord has not fulfilled their obligations.
There are two types of TDS schemes: custodial and insurance-based. Custodial schemes hold the deposit for the duration of the tenancy, while insurance-based schemes reimburse tenants if their landlord does not fulfil their obligations.
Landlords who do not protect deposits with a government-approved scheme can be fined up to £5000, so it's essential to ensure your deposit is protected.
Your deposit must be protected within 30 days of receiving it. Landlords should provide tenants with information about their tenancy deposits, including the contact details for the relevant TDS scheme where required. This information can also be found on gov.uk.
If your landlord fails to protect your deposit or does not give you this information when requested, you can take legal action against them.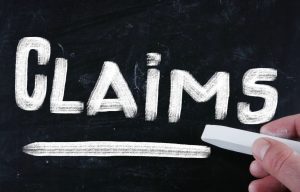 Additionally, tenants should always get written confirmation from their landlord that their deposit has been protected with a TDS scheme, as this will be proof if they need to claim at a later time.
If your tenancy is renewed and the deposit is not transferred to the new tenancy, it's important to get written confirmation from your landlord that the deposit has been protected for this new tenancy.
Suppose you have not received confirmation of where your deposit is held or any other information required by law. In that case, it's possible to make a claim against the landlord even if they are no longer in possession of your deposit.
Make sure you keep records of all correspondence with your landlord, as this will be important if you need to take legal action.
You should start the process of claiming your money back as soon as possible, as there are time limits in place. Tenants have three months from the date they receive their deposit back to make a claim if they feel that their landlord has not fulfilled their obligations. If you don't submit a claim within this time limit, you will lose your right to do so.
If you're not sure whether or not you should make a claim, it's best to speak to an experienced adviser who can help you weigh up the pros and cons of taking legal action.
Tenants who have made a claim under the TDS scheme can also contact their local county court to open up legal proceedings.
You will need evidence that your deposit was not protected or evidence of any other wrongdoing on behalf of your landlord. Otherwise, you might be denied after submitting your application.
Claiming the TDS scheme is usually free for tenants. However, if you take legal action against your landlord, you may need to hire a solicitor, which could cost money.
Once you have claimed your deposit back through the TDS scheme, any future disputes with your landlord should be settled by using alternative dispute resolution (ADR) instead of taking legal action. This can save both parties time and money as they won't need to go to court.
To submit a claim against your landlord via ADR costs £25 through the TDS scheme. If you go through legal channels, this fee can vary depending on your location.
Tenancy Deposit Claim Services provide independent support to tenants who are looking for professional advice about whether or not they should make a claim against their landlord and how to get started. They'll also be able to explain any costs associated with making an application.
Your investigation may start with your own records. This would include copies of any letters or emails sent and received. As well as photos of the property before and after you moved out. If there were any disputes about cleaning or damages, you might have evidence when your landlord visited the property to assess the situation.
If you don't have all of this information yourself, it's possible to directly get in touch with the TDS scheme. They provide a service where tenants can access their records to see whether or not they have any evidence that could be used in court against your landlord.
After you've completed this investigation, it's important to speak to an experienced adviser who will help you weigh up the pros and cons of taking legal action before making a decision.
Tenancy deposit claims are difficult to understand, but the TDS scheme provides free support for tenants who want to claim against their landlord. You must have evidence of any wrongdoing committed by your landlord before submitting an application or taking legal action.
Tenants can contact the TDS service directly if they need help gathering records and information about unfair charges made on them during their tenancy. If you're not sure whether it would be best for you to take legal action against your landlord, speak with an experienced adviser first – they may be able to help you resolve without going to court.