Expert Personal Injury Lawyers in Liverpool
Have you, or someone you know suffered an accident that wasn't your fault?
If the answer is yes you may be entitled to compensation and the Injury Lawyers Liverpool are here to help.
Call us today without delay to see how we can help you recover the compensation that you are entitled to.
Our Lawyers
Our lawyers serve Liverpool & the local area and have many years experience in pursuing compensation claims and advising injured parties.
We act on a "no win no fee*" basis. This means that you do not need to worry about receiving a legal bill . This leaves you to focus on recovery from your injuries while your compensation claim is pursued on your behalf.
We Offer The Best Personal Injury Representation In Liverpool
Facing a personal injury can be devastating physically, emotionally and financially. When worrying about your health the last thing on your mind is trying to represent yourself to seek compensation from those that are liable for your injury. Fortunately, that is exactly what we are here for. We will represent you from the first day until we win your case, treating you with the dignity and respect that you deserve.
Personal injury representation is our expertise. Our solicitors know the law and what it takes to win each case no matter what the specific circumstances may be. Every case is unique and we specialize in taking the time to fully understand our clients, their injury and exactly what it is that they deserve to receive from those liable in order for them to be fully compensated.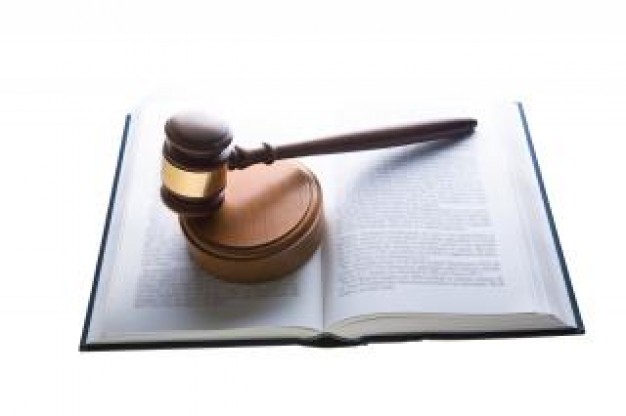 Every case that we take on we are confident that we will win. Being that we do not get paid unless we win your case, we put all of our energy into obtaining the evidence that we need to prove that the other party is liable for your injury and should, without a doubt, be found by the court to compensate you for it. With our no win, no fee guarantee you can be assured that we are committed to your case just as much as you are.
If you are looking for experienced solicitors that have a reputation for winning you have come to the right place. We have many years of success when it comes to winning our clients the compensation that they need and deserve to continue living their lives in a comfortable way. One our biggest sources of new clients is through word of mouth and that just goes to show just how trusted we are in the community. If you have any doubts, just take a look at the testimonials that our past clients were more than happy to provide.
If you or someone close to you has recently been a victim of personal injury at the fault of another it is imperative that you contact us immediately. The sooner that you have experienced representation working hard for you the better the chances are that you will get the financial judgement that you deserve. We will get to work immediately to gather evidence, which includes finding witnesses, examining what occurred to cause your injury as well as documentation regarding the degree of your injury, lost wages, expected recovery time and anything else that may affect your case. These steps can be very time consuming and what is best for you at this time is to focus on your recovery.
Do not hesitate to call us. Everyday you wait is putting critical evidence at risk of being lost. We will come to you free of charge to discuss your case and decide whether or not we believe that we will be able to win your case for you. You can trust that we will only accept your case if we believe that your case has merit and should be taken all the way to trial if need be.
Facing a personal injury can truly be devastating and affect just about every aspect of your life. To give yourself the best chance of getting back to where you were is to hire our firm to represent you and prove that the defendant is at fault for your injuries and should compensate you accordingly. Having us by your side every step of the way will get you the best results and enable you to focus on what matters most, and that is your recovery.
How To Prepare Your Case
Winning in court involves hiring a Injury Lawyer who will prepare your case well. If and when you sustain an injury, know that you should initiate the process of filing a personal injury lawsuit as soon as you can.
Keep reading this article so you can learn what you need to know on the subject of working with Injury Lawyer Liverpool that understands personal injury law so you're able to be better prepared. Look up Liverpool personal attorneys online. The more information you can dig up, the better your chances of landing one of Injury the solicitors to put forward your case.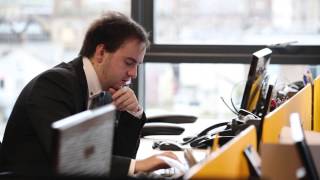 The key is to find a quality Injury solicitors that has a great track record, in addition to a great education, so that your chances are as good as they possibly could be.
Just because you had a preexisting condition, it does not mean that you are not eligible to be paid for any accidents you are in. Be truthful with your solicitor about any injuries who suffered before the accident. You don't want that surprise to show up in court!
Make sure you contact the right Lawyer
Take a second to ask your friends and family about any recommendations that they might have. Personal injury solicitors come in all shapes, sizes, and varieties: you might need a trusted friend's opinion to find the right one for you however when you meet with one of our Injury solicitors .
Make sure it's someone you know is trustworthy and has no financial motivations. Don't let flash advertisements be your sole criteria for choosing a personal injury solicitor. This is a common mistake people make. The slickest marketing does not always translate into the best legal representation. Schedule a face to face meeting with any prospective attorney. This will save you from choosing a solicitor who is all talk.
Comparing Lawyers
There are plenty of lawyers in Liverpool and Merseyside. Contact your local Better Business Bureau and always check online for customer reviews. Typically though, the best way to find a good injury lawyer in Liverpool is through word of mouth. You need to have a budget set up before you hire a quality injury lawyer in Liverpool. The costs can easily skyrocket if you don't present your budget to your lawyer before they begin. Try to find someone who will work on a conditional basis so you only have to pay them if they win your case.
It is important that you thoroughly document your injury in order to be prepared for court. This includes taking lots of pictures from every possible angle. Most cellphones have cameras built in,so use that if you do not have an actual camera, or ask a witness to take photos for you.
The sooner that this is done, the better, as it can show what exactly was the cause of your injuries. Ask the solicitor for results they have obtained for other clients Just because you saw a lawyer, advertised on TV does not mean he is your best option. Pomp and pageantry doesn't go far in court, so research all of your options and choose the one who wins the most for their clients, both in cases won and monetary damages awarded.